Past Exhibitions at Gallery 114
Fall 2021 – Summer 2022
Illsol: A Paradoxical Synthesis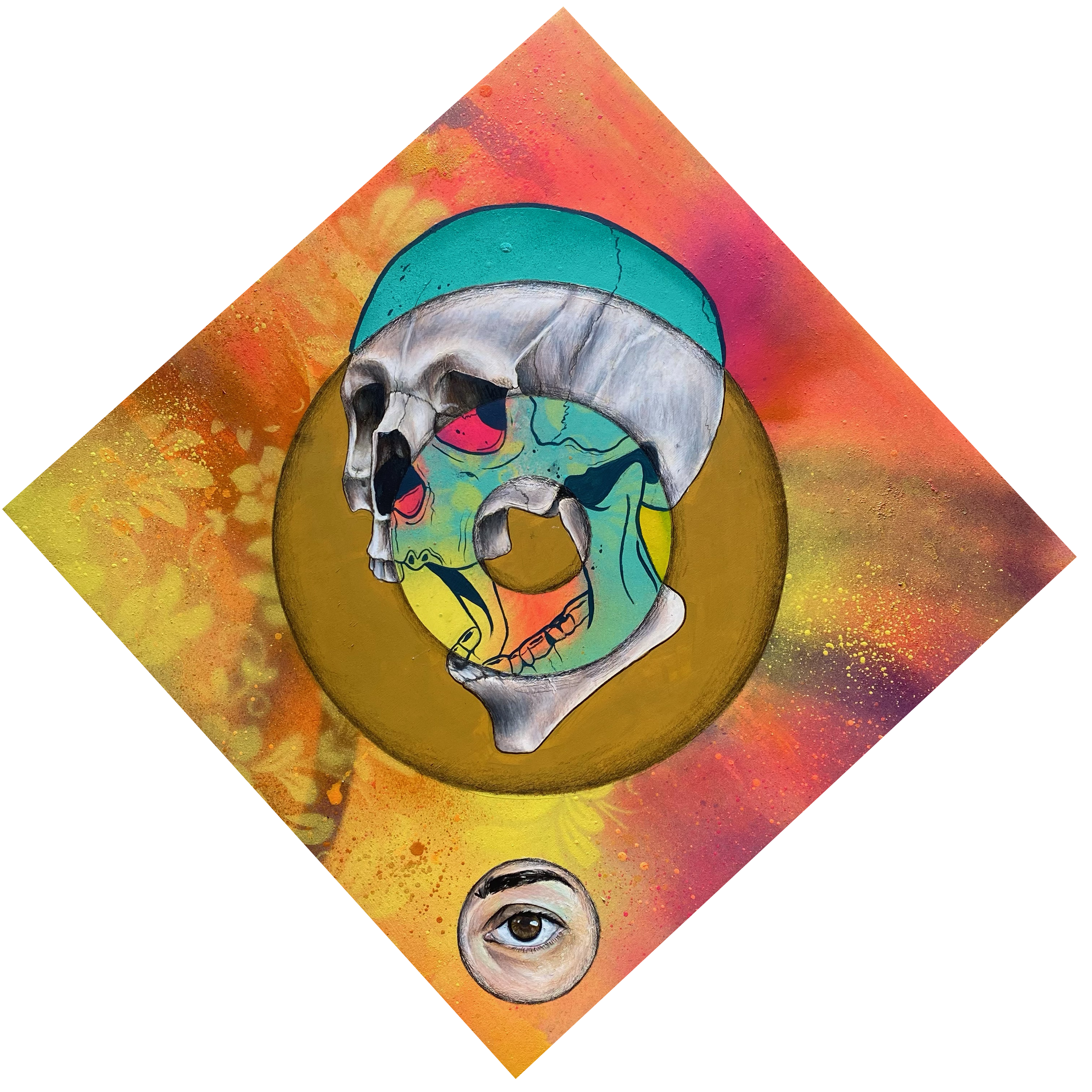 Exhibition Title

Illsol: A Paradoxical Synthesis

Artist
Illsol
Exhibition Schedule

August 16 - September 23, 2021

Reception Thursday, September 16, 5 - 8 p.m. Artist lecture to begin at 6 p.m.

Exhibition Album

A Paradoxical Synthesis is a visual narrative that explores how artists Tony Krol and Michelle Sawyer, who work collectively as Illsol, merge contrasting thought processes and approaches into one cohesive style. While the contrasting methods are apparent in their murals, A Paradoxical Synthesis offers a more intimate exploration of the pair's artistic dichotomy. Through the display of both small- and large-scale artworks, their exhibition in Gallery114 provides a closer examination of how each individual's influences, experiences and inspiration have shaped their collective aesthetic.
47th Annual HCC Student Art Exhibition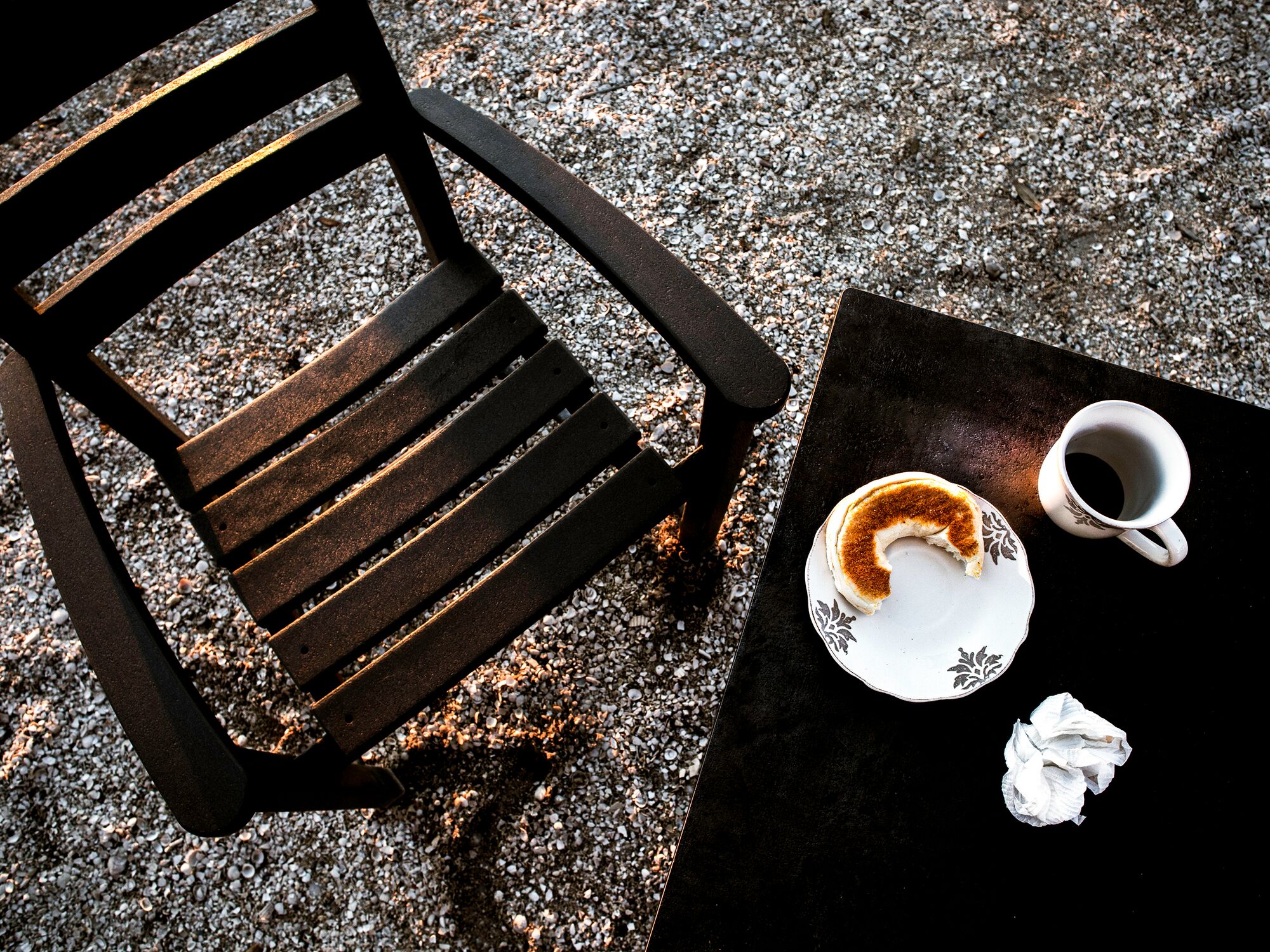 | | |
| --- | --- |
| Exhibition Title | 47th Annual HCC Student Art Exhibition |
| Exhibition Schedule | April 12 – May 7, 2021 |
| Location | Gallery 114 | 1st floor YPAB |
| Exhibition Album | |
| Exhibition Description | The diversity of media entered by HCC's students and the instruction of HCC's full-time and adjunct art faculty combine to make this a challenging, exciting exhibition. Now in its 47th year, featured artworks include the fine arts disciplines of the HCC Ybor City Campus's School of Visual and Performing Arts, such as photography, ceramics, digital art, design foundations, digital media, printmaking, drawing, painting, sculpture and mixed media artworks. Due to the ongoing COVID-19 health crisis, this year's annual exhibition will be presented in the form of a virtual art exhibition featuring works by a select number of students nominated by faculty. |
Howard W. Blake High School: Senior Master Certification Exhibition
| | |
| --- | --- |
| EXHIBITION TITLE | Howard W. Blake High School: Senior Master Certification Exhibition |
| EXHIBITION SCHEDULE | March 25 – April 9, 2021 |
| EXHIBITION ALBUM | View this online exhibition |
| EXHIBITION DESCRIPTION | Now in its twenty-second year, the Senior Master Certification Exhibition includes a selection of work by graduating students from Howard W. Blake High School. To receive the distinction of a Master Certification, these students must take a rigorous set of art classes within their four-year high school program culminating in the development of a cohesive art portfolio. Initiated in 1999 by Linda Galgani, this exhibition provides opportunities for local collaboration and for young artists to be recognized for their achievements. |
As the Gulf Turns
Carol Mickett and Robert Stackhouse
February 6 – March 20, 2020
As the Gulf turns, so does the world. Its bodies of water, masses of land, the great expanse of sky, and all its living and unliving inhabitants form a collaboration of ecosystems. Because of decades of human use of fossil fuels and the deforestation of our planet, there has been a significant increase of heat-trapping carbon dioxide (CO2) in the world. Our ecosystems are not in balance. Our planet and our waters are warming. As inhabitants of the west coast of Florida, Mickett and Stackhouse, as in their past work, focus on the Gulf of Mexico in this show. For what happens here in the Gulf impacts and is influenced by what happens there in the rest of the world. In particular, this show acknowledges the effects of the warming of the Gulf and the waters of the world by their over-capacity absorption of CO2. In so doing, they celebrate the local Florida mangrove and live oak which are natural, large absorbers of CO2. Our survival depends on reducing the levels of CO2 in the world. Like sand in the hour glass, our time is running out.
Carol Mickett and Robert Stackhouse have been working collaboratively for over 10 years. During this time, they have produced large-scale sculpture, painting and prints, many of which have been commissioned. Their collaboration is one in which both artists work on all aspects of their projects. Mickett and Stackhouse have chosen to work together because they push each other beyond their comfort zones to do work that neither of them would attempt individually. Mickett comes to the collaboration from a background in philosophy, film, radio, poetry and theatre. Stackhouse followed a traditional visual arts path and his individual work can be found in museum collections around the world. They will create a site-specific installation inside Gallery114.
Cuba: The Natural Beauty
Clyde Butcher
October 3–December 6, 2019
Opening Reception: Thursday, October 3, 4:30–7:30pm
Book Signing, 4:30–6:30pm
The majestic beauty, boldness and depth of Clyde Butcher's photographs have earned him the recognition of the foremost landscape photographic artist in America today. He has been called the next Ansel Adams by Popular Photography magazine. The silver gelatin hand processing of each photograph hallmarks his work. Clyde was invited to photograph the mountains of Cuba for the United Nations' Conference for the Sustainable Habitat of the Mountain. This exhibition transcends political boundaries and challenges us to work together to protect natural places across the globe.
Sponsored in part by a Resources for Excellence Grant from the HCC Foundation. Celebrating Hispanic Heritage on the Ybor City Campus.
Pieces of Reality: A Twisted Journey Through the Mind of the Artist
Mark Rodriguez
August 19–September 19, 2019
Artist's Talks 6:15pm
Mark Rodriguez is a Tampa visual artist whose work is a twisted ride through reality and the subconscious. His self-portrait work is a blend of elements from pop-culture surrealism, humor, horror and all points in between. His Photoshop images are steeped in story and hidden meanings, and they frequently juxtapose the familiar with the unexpected in what he calls "approachable darkness." He is the recipient of the "Best in Show" 2015 Photoshopworld Guru award. The exhibit is curated by HCC Assistant Professor of Art Christopher W. Weeks, Photography and Digital Art.
Fractured/Spaces
Creatives Exchange Artists Collective
June 27–July 31, 2019
Creatives Exchange Artists bring together diverse histories and unique processes in an array of media and methods of making. Working towards inclusion, they offer multiple perspectives and unique voices. Fractured/Spaces is a visual dialogue of the artists' personal and collective explorations expressed in photography, mixed media, sculpture, ceramics, painting, glasswork, and dance. 
We Have Questions
Community Stepping Stones
May 18 – June 14, 2019
Collaborating for 17 years now, the gallery at HCC has provided an important link to the ever-evolving, well-respected, art-infused, collaborative learning program for at-risk kids 7-13 years of age in Sulphur Springs and surrounding areas. In 2018 for their Remastering A Masterpiece exhibition, Community Stepping Stones partnered with several other child service groups to create their exhibition. Community Stepping Stones is proud to be able to make positive contributions to the environment, economics and quality of life for families in this community and others around Hillsborough County.
45 Annual HCC Juried Student Art Exhibit
April 17 – May 1, 2019
This exhibition will be our 45th Annual HCC student show in which all art students enter selected mediums created in the Fall and Spring semesters of 2018-19. The work will be judged by a respected outside juror. Winners receive monetary scholarships sponsored by Tampa's women's art support group, Las Damas De Arte, who have collaborated with HCC Ybor Art Department for 30+ years.
Bosch, Bruegel and a 3D Printer
Doug Sutherland
3D Printed Sculpture
March 19 – April 3, 2019
Bruegel-RoboJugman, 3D Printed Sculpture, 2018
Doug Sutherland has been working with technology as a creative medium along with traditional art materials and techniques for more than 2 decades. Having recent access to the medium of 3D printing has allowed him to successfully bring together many of the elements that he has been working with. His fascination with the works of the Northern European Renaissance artists that embodied the bizarre and surreal, has been an influence and inspiration since he discovered a reproduction of Hieronymus Bosch's "Garden of Earthly Delights."
Sea the Light
John David Hawver
February 7 – March 7, 2019
For years John David Hawver worked in Miami as a commercial artist, but along with traffic, he gave that up to live and work by the ocean in Islamorada, in the Florida Keys, and paint his personal poetic visions finding inspiration in nature's design. Hawver's brushstrokes, each an explosion of energy, give a sensual movement to the surface of the canvas, like the light as it shimmers off the water and sand. His large landscape paintings and collages have been shown extensively in major museums and galleries throughout the South.
The Waterfalls of Milford Valley
Akiko Kotani
January 7–31, 2019
Akiko Kotani's work embodies the surprising power and attraction of simplicity. The Waterfalls of Milford Valley is a site-specific installation consisting of crocheted white plastic, cascading from atop the gallery's 20 foot ceilings to puddle on the floor. The installation reflects the deep impression of countless waterfalls she saw during her drive through the Milford Valley in New Zealand's Fiordland National Park. Whether her works are playful or serene, they contain a depth of feeling within an economy of means.
Foundations
An Art Exhibition Celebrating HCC's 50th Anniversary
The Foundations exhibition celebrates the 50th Anniversary of Hillsborough Community College, alongside 5 decades of innovation and inspiration. Foundations is a collaborative visual art exhibit showcasing the Permanent Collection artists from the Dale Mabry and Ybor City Campuses, curated by Gallery Directors Carolyn Kossar and Amanda Poss, and featuring selected artworks from current faculty and staff juried by Josette Urso. This multi-phase exhibition opened first at the HCC Dale Mabry Gallery 221 and continues there until Nov 21.
Artists featured from the Ybor City Permanent Collection include Clyde Butcher,Suzanne Camp Crosby, David Briand, Nike Okundaye, David Diaz, Jeanne Cameron, Andreas Goff, Tom Kramer, John Gurbacs, Bradley Arthur, LaszloHorvath, Tra cy Midulla, David Dye, Kirk Ke Wang, Eric Lawson, Jerry Meatyard, Steve Holm, Josette Urso, Elizabeth Mitchell, Arline Erdrich, Ruby C. Williams,and Katlyn Vazquez-Vila
Dormant
Edgar Sanchez Cumbas
September 27 – October 25, 2018
The magic of Edgar's artworks shown in this exhibit is their abstraction. He creates the illusion of something known and familiar that speaks about the climate of contemporary humanity. He crafts a world that is form-filled. There is a life-force, a power in his works that makes it seem as though each one has a personality of its own. The works serve as an autobiographical statement of living through this current moment of transition.
Dormant, a solo exhibition by Tampa artist Edgar Sanchez Cumbas, celebrates not only an esteemed HCC alumnus and current art instructor, but also the 50th Anniversary of Hillsborough Community College, and Hispanic Heritage Month on the Ybor City Campus.
Take Me Down
Fountain of Pythons Photography Collection
August 20 – September 20, 2018
Fountain of Pythons is a photography collective consisting of Tampa based artists and diaspora. Current members include Wendy Babcox, Jeremy Chandler,  Shawn Cheatham,  Marcus DiSieno, Becky Flanders, Forrest MacDonald, Noelle Mason, Kym O'Donnell, and Selina Roman. Their mission is to provide a regular forum to incubate, discuss, and share new works, knowledge, and resources in support of each individual's studio practice, as well as to build a foundation for collaboration, exhibition, and engagement of the public with the fruits of that practice.
Seeing Now
Creatives Exchange
June 28 – August 3, 2018
Creatives Exchange is a collective of professional women artists and creators who come together with the intent to serve the artistic interests of the participating artists and engage in the community, individually and as a group. Works presented will be in a variety of media, including photography, works on paper, mixed media, clay, painting and glass. This artist collective consists of artists with local and national accolades. Their work has been exhibited, published and promoted throughout the United States and beyond. 
Remastering a Masterpiece
Community Stepping Stones
May 19 - June 20, 2018
Remastering a Masterpiece is an art exhibition about students taking an existing, culturally celebrated painting, sculpture or object and reimagining it in a new way. A painting becomes a rug, a theme is modernized, and new materials replace old. Students were challenged to change how we experience the art, whether that change was physical or visual was left to them. For example, shown on the cover, Community Stepping Stones students are recreating The Great Wave, Katsushika Hokusai (Japanese, Tokyo (Edo) 1760–1849, as dimensional wall art.
The Pearl Project
Inspired by Community Art Activist Maria Saraceno
May 4-11, 2018
Maria Saraceno is a European born sculptor working in St. Petersburg, Fl. Saraceno has long been fascinated by art and community. With "The Pearl Project" textile art she pushes beyond traditional connotations of common objects, such as a tablecloth, and cultural customs, such as sitting down to dinner. The intricately embroidered pearls are joined together by many hands in layered messages that communicate the individuality of each maker, while reflecting their societal inter-connectedness. The artwork that emerges is a visual dialogue that engages community in shared experience, challenging what is to be treasured, preserved, or lost.
A very special thank you to Tampa Bay Businesses for Culture and the Arts for co-sponsorship of this unique community arts endeavor.
44th Annual Juried Student Art Exhibition
HCC's Ybor School of Visual and Performing Arts Gallery presents the 44th Annual HCC Juried Student Art Exhibition April 4–25. The Opening Reception will take place on Wednesday, April 4 from 4:30–7:30pm with an Awards Ceremony sponsored by Las Damas De Arte at 6:00 pm.
The diversity of media entered by HCC's talented students, and the influence and instruction of HCC's full-time and adjunct art faculty, combine to make this a challenging and exciting exhibit. Featured are the fine arts disciplines of the Ybor School of Visual and Performing Arts, including photography, ceramics, digital art, design foundations, digital media, printmaking, drawing, painting, sculpture, and mixed media artworks. This year's judge is Katherine Pill, Curator of Contemporary Art, Museum of Fine Arts, St. Petersburg, Fl.
Works not accepted into the 44th Annual Student Show may be selected for the Salon des Refusés that will be on exhibit in The Maze Student Art Gallery located in the Administration Building, third floor, during the same hours.
A Cut Above
Beatrice Coron
February 15–March 21, 2018
Cutting different materials and experimenting with scale and visual story-telling in silhouette, Beatrice Coron will show illustrations, pop-ups, dimensional work and wearable sculptures. Born and raised in Lyon, France, she now lives in NYC. Come discover the incredible variety of contemporary papercutting and the many possible applications of this art form, from fine art to public art commissions. Her work is in the Metropolitan Museum and the Museum of Modern Art, NYC; the Museum of Fine Arts, Boston; the National Gallery in Washington DC; and the Getty Museum in Los Angeles.
Ybor's Perpetual Expression II
January 11 – February 7, 2018
Curated by Tampa Attorney Walter Aye and Michael A. Murphy of Silver Meteor Gallery, several Ybor City artists, past and present, will highlight the Historic Latin District, showcasing local culture, history and the vibrancy of the Ybor City art community. Featured artists are Bradley Arthur, David Audet, Dan Balk, David Dye, Ken Echezabal, Becky Flanders, Barton L. Gilmore, Joe Griffith, Kurt Holyoke, Joe Howden, Dominique Labauvie, Ellen Marshall, Duncan McClellan, Elizabeth Mitchell, Edgar Sanchez Cumbas, Richard Sorrentino, Brian Taylor and Katlyn Vazquez-Vila.
Chronicles on Native Soil
Barton L. Gilmore
November 9 – December 7, 2017
Professor/Faculty in Charge of the Photography Department at St. Petersburg College in Clearwater, Barton Gilmore presents a series of his recent mixed-media assemblages and related digital photographs. Utilizing manufactured and metaphorical symbols from organic and functional materials, these assemblages corroborate with photographs, both functioning as serendipitous documentations and filtered interpretations about the significance of lifelong lessons.
El Circo De Arturo
Carlos Arturo Camargo Vilardy
October 6–31, 2017
The HCC Ybor City Campus Art Gallery celebrates Hispanic Heritage 2017 with an exhibition by accomplished Colombian painter and sculptor Carlos Arturo Camargo Vilardy. Carlos is a respected artist throughout the world. He now lives, works, and exhibits his work in Tampa and throughout the U.S. The installation will showcase a myriad of magnificent bronze circus figures and trapeze artists under the Big Top.
Heart Beat Bop
Tony Wong Palms
August 21 – September 28, 2017
Of the trinity of essences (breath, heart and mind) that gives life and makes a human being cohesive, this exhibition focuses on the heart part of the equation. There are fifteen pieces in various media, exploring the human story: the loves, the suffering, the evolution and discoveries in this one organ, during this journey we call life.
Tony is Exhibitions Designer for the University of South Florida Contemporary Art Museum; and an avid explorer of inner space.
Creatives Exchange
July 13 – August 3, 2017
Creatives Exchange is a collective of professional women artists and creators who come together with the intent to serve the artistic interests of the participating artists and engage in the community, individually and as a group.
Works presented will be in a variety of media, including photography, works on paper, mixed media, clay, painting and glass. There will also be a site-specific audience participation piece, and works from guest artist, Melissa Fair. 
This artist collective consists of artists with local and national accolades. Their work has been exhibited, published and promoted throughout the United States and beyond. 
Transportation
May 18 - June 20, 2017
Over 100 young artists from schools and organizations across Tampa Bay including Oak Grove Elementary School, Community Stepping Stones' Sulphur Springs Campus, Metropolitan Ministries, Tampa Housing Authority and Hispanic Services Council explored the effects of transportation on our world. From Viking long ships to space shuttles students traced the impact of exploration and cultural expansion through history. They learned that transportation can influence many aspects of our lives including how we eat, what we wear and where we live.
The 43rd Annual HCC Juried Student Art Exhibition
April 5 – 26, 2017
Sponsored by Las Damas de Arte
Salon des Refusés
Flamboyant
Kendra Frorup
February 9 – March 21, 2017
As an artist and educator who grew up in the Bahamas, Kendra Frorup researches the influences of culture on expression. This new, site-specific body of work continues her investigation of Caribbean and African cultures, identifying elements that include history, community, sculptural form, symbolism, and spirituality. Through these explorations she hopes to understand more about the commonalities and diversity of human social existence. Kendra is an associate professor of art at the University of Tampa. 
Between Worlds
Henthorne
January 5 – 31, 2017
Henthorne is a Tampa artist/photographer/explorer who works in the medium of high contrast black and white photography. Influenced by his passion for the oceans of the world, his photographic intersections of ocean and earth provide the backdrop for his minimalistic visions of cumulative geological time. These long-exposure images capture an alternate perspective on reality. Henthorne collaborates with earthscape artist Andres Amador, whose massive beach murals evoke a message of grandeur and transience.
Indian Without Reservation
Stan Natchez
November 10 – December 9, 2016
Stan Natchez is a ShoShoni/Tatavian artist who currently lives in Santa Fe, NM. Stan's mixed-media paintings document the Native American in the 21st Century. Inspired by Andy Warhol, Jasper Johns, T.C. Cannon and other pop artists, his works exude the power of color and familiar objects. Natchez combines Native American imagery with commercial images to create powerful, provocative artworks, using US currency, food stamps, maps, and comics.
A-MAZE-ME
Mark Stuart Gagnon
October 6 – 31, 2016
Bradenton artist Mark Stuart Gagnon began drawing in the NeoPopRealism style in the early 1990s. His Stream of Consciousness, No Edit approach lent well to Mark's loose style of Abstract Pen and Ink. By the year 2000, these drawings had evolved into a series of abstract mazes. Solvable with more than one solution. Mark's mazes became more than simply interactive puzzles. They stimulate the eye and challenge the mind. Gagnon is currently working on a 3 foot x 100 foot Solvable Maze which he hopes will secure him a place in the Guinness Book of World's Records for the Largest Hand Drawn Maze.
Wildlife Photography
Tampa Audubon Society Photo Club
July 7 – August 4, 2016
Tampa Audubon Society is a volunteer, non-profit organization established in the 1940s. This exhibit showcases the wildlife photographs of over 15 Photo Club members.  Audubon's mission is to conserve and restore our ecosystems, focusing on birds, wildlife and their habitats, through education, advocacy and community involvement.
40th Annual HCC Juried Student Art Exhibit
April 11 – 30, 2014
This exhibition is a major milestone for the college as HCC students enter their work in the 40th year of student exhibits presented on the Ybor Campus. All mediums created in the 2 semesters of 2013-14 will be judged by a respected outside juror. Winners will receive monetary scholarships sponsored by Tampa's Art support group, Las Damas De Arte.
Foreverglades
January – May 2014
"Foreverglades"is an environmental installation of six large red recycled plastic snail sculptures installed in front of the SSB and PAB.   The installation will be in place mid-January through Earth Day, April 22. The "Foreverglades" installation premiered at Art Basel Miami at Miami-Dade College's Freedom Tower—large recycled, plastic animals by international artist collective William Sweetlove and the "Cracking Art Group" based in Europe, represented by Gallery Ca d'Oro, Italy and Miami.  The snails made their way to Tampa from Central Park in NYC where they were installed through the months of November/December. You may have seen them on CNN, while reporting on the recent snow storms in NY.
In its REgeneration Art Projects, the "Cracking Art Group" creates public art using recyclable plastic. The red snails are part of an intriguing public art series designed to inspire community-wide conversation about the importance of recycling and its environmental impact.  They are bold, unexpected visuals that will leave a memorable artistic trace in Tampa. The REgeneration Art Project has developed an international following by placing large, colored animal installations in a variety of unusual spaces worldwide, including Paris, Milan, Venice, Rome, Prague, New Orleans, NYC and L.A.
Modern Saints
Santiago Echeverry
October 7 – 29, 2013
An exhibition of digital photography, prints and alternative video exploring the nature of human strength and the dichotomy between realism and hyper-pixilation, using three-dimensional grids and video mapping. 
Sugar Bomb
Kirk Ke Wang
August 26 – September 30, 2013
This site specific installation was inspired by the artist's recent travel to China and Cuba, his memory of enjoying Cuban sugar during the cold war time in China, and the connections Ybor City has with Cuba. It deals with the love-hate relationships between opposite or different political systems. The paradox and irony of "bombs" made of brown sugar, candy, tobacco and other culture icons will instigate a debate regarding today's international affairs. Kirk is currently Professor of Art at Eckerd College.